With the current state of affairs, many colleagues, including Venn users, have to work from home. While it may not be ideal for some people, there are ways to stay productive, and we wanted to highlight how Venn can help you to remain as productive as possible while working remotely.
Invite colleagues to use Venn*: Depending on your type of Venn tier, you may be able to invite up to 4 additional team members to join your Venn account and collaborate with them. To invite colleagues, simply click on the "Invite Teammates" icon on the left of your screen and follow the instructions.

Virtually collaborate with colleagues: Share analyses with your colleagues who have access to Venn via URL; click on the share button on the top right of your screen and the URL will be copied to your clipboard. Use any messaging/emailing app to share it with your colleagues. Alternatively, you can use the copy image option through Venn's sharing capability.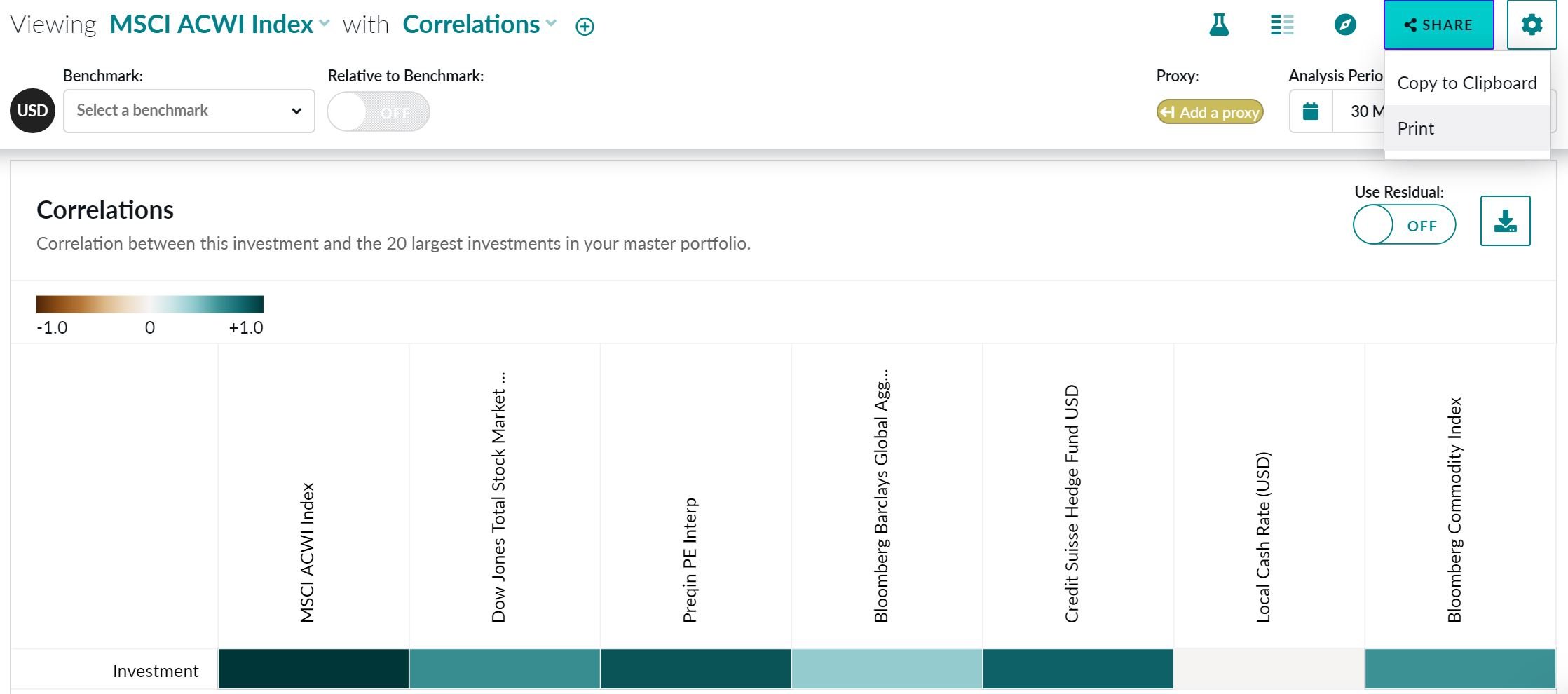 Save custom analysis templates: Another great way to share the analyses that you frequently use is to build custom templates where you can include the analysis blocks you use the most and that are relevant to your teammates. To set it up, click on settings on the bottom left of your screen and select "Workspace Configuration". On the bottom of that screen, you'll find the "Manage Analysis Templates" section. Click on the icon on the left "Create a new template" to start building your own templates.
---
---
Secure your data: Enable two-factor authentication. Given that some people may be working from less secure networks, it's important to protect your data. For that, Venn offers two-factor authentication, which is very easy to set up. On the bottom left of Venn's screen, click on the settings icon and then on the second to last item, "Security". Once you enable it, you can choose to authenticate via your cell phone or Google Authenticator. Next time you log in, you'll have to authenticate using the method you selected above.

Update your performance: Keep your investments/portfolios updated. Now that you'll be collaborating remotely, it's important that your whole team is working using the most updated returns. Ensure you have uploaded the most recent versions of your return streams. If you haven't, it's very easy to do — click on the left menu of your screen on the "Upload Investments" item and upload a file from your computer or paste the returns directly on the screen.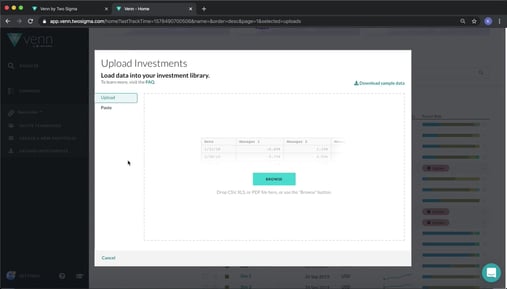 Make sure to also read our latest blog post on Three Ways to Assess the Impact of Coronavirus on Your Investments With Venn. If we can be helpful in any way, please let us know!
* Venn Pro includes access to up to 5 licenses, while the free version of Venn only includes 1 license.
This article is not an endorsement by Two Sigma Investor Solutions, LP or any of its affiliates (collectively, "Two Sigma") of the topics discussed. The views expressed above reflect those of the authors and are not necessarily the views of Two Sigma. This article (i) is only for informational and educational purposes, (ii) is not intended to provide, and should not be relied upon, for investment, accounting, legal or tax advice, and (iii) is not a recommendation as to any portfolio, allocation, strategy or investment. This article is not an offer to sell or the solicitation of an offer to buy any securities or other instruments. This article is current as of the date of issuance (or any earlier date as referenced herein) and is subject to change without notice. The analytics or other services available on Venn change frequently and the content of this article should be expected to become outdated and less accurate over time. Any statements regarding planned or future development efforts for our existing or new products or services are not intended to be a promise or guarantee of future availability of products, services, or features. Such statements merely reflect our current plans. They are not intended to indicate when or how particular features will be offered or at what price. These planned or future development efforts may change without notice. Two Sigma has no obligation to update the article nor does Two Sigma make any express or implied warranties or representations as to its completeness or accuracy. This material uses some trademarks owned by entities other than Two Sigma purely for identification and comment as fair nominative use. That use does not imply any association with or endorsement of the other company by Two Sigma, or vice versa. See the end of the document for other important disclaimers and disclosures. Click here for other important disclaimers and disclosures.
This article may include discussion of investing in virtual currencies. You should be aware that virtual currencies can have unique characteristics from other securities, securities transactions and financial transactions. Virtual currencies prices may be volatile, they may be difficult to price and their liquidity may be dispersed. Virtual currencies may be subject to certain cybersecurity and technology risks. Various intermediaries in the virtual currency markets may be unregulated, and the general regulatory landscape for virtual currencies is uncertain. The identity of virtual currency market participants may be opaque, which may increase the risk of market manipulation and fraud. Fees involved in trading virtual currencies may vary.